Even though the Workshop is over, you can still have the experience of being there. Order your own packet and the recording of the workshop.
Workshop with Judy Joyce recorded Jan. 16, 2015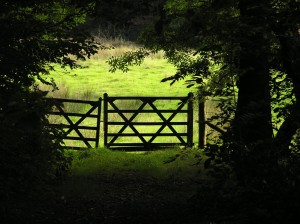 OPENING THE GATE: 2015 and Beyond
Click here for more information
Current forecast notes:
(1) For more information see: Radical Restructuring article and 2008-2015 – Major Astrological Influences
(2) Personal Forecast Reports are available to order. See a sample report: One Year Detailed Forecast Report
(3) Times referred to below are Mountain Standard Time. The pertinent astrological aspects for February 2015 are at the end of this Forecast.
FEBRUARY 2015 FORECAST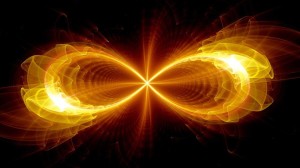 General Forecast February 2015
The radical restructuring energies of Uranus square Pluto are likely to expand in the world as we approach the final Uranus Pluto square on March 16. We could see escalating tensions, upsets, instability and possibly military actions.
Change and transformation will be occurring in our personal lives, too. It could be somewhat challenging, but it could also result in positive breakthroughs and new plans for the future.
Week of February 1 to 7
All week:
Mercury is Retrograde until February 11. This is a good time for revisions, to catch up on projects, clear up and clean-up. However, mix-ups and delays can occur involving communication and transportation. Double check information and travel details. Drive extra carefully. Need more information? Click here: What is Mercury Retrograde?
Feb 1-2: There are some helpful influences for us as the week begins. Compassion, understanding, caring, imagination and innovation can blend together and lift our spirits. This is a good time to bring positive change and liberation into our lives, even if only in a small way.
Feb 3-4: The Full Moon in Leo occurs at 4:09 pm, MST, on Feb 3. This Full Moon will bring expansive, uplifting, creative and positive energies. We may realize that improvements have occurred in our lives over the previous two weeks. This is likely due to our actions and thoughts around the last New Moon on Jan 20. At that time we planted seeds that are now blooming. Be open to sudden insights and to looking at life with a new perspective. This is a good time to update our ideas and revise projects. We will be able to see what needs to be done in order to achieve our objectives. And, even more importantly, we will have the focus and discipline to do it.
Feb 5-7: Clearer thinking and deeper emotional connections with others can be transforming during this two day period.
Week of February 8 to 14
Things to keep in mind all week:
Mercury goes direct on Feb 11. The retrograde effect is often very strong about 3-4 days before and after it ends. This means the entire week of February 8 will be subject to a strong Mercury retrograde influence. Be extra aware while driving. Double check information, communications and travel plans. Finish up projects, repairs and reorganizing.
As tensions in the outer world mount, we can focus on maintaining our balance and making our individual lives as peaceful as possible this week. Tune in to what is really important and tune out the constant barrage of mass media static. This is a good time to focus on and be grateful for the things that make our hearts sing and give us energy, as opposed to what we think we "should" be doing.
Feb 8-9: The afternoon of Feb 8 could bring up some relationship challenges, but by that evening we can resolve any differences. Overall, this is a good time to be with friends and loved ones. It can help us appreciate the importance of having positive connections with others in our lives.
Feb 10-11: We can become more aware of the deeper spiritual meaning behind every situation at this time. Look beneath the surface. Bravely face what is hidden in the shadows. Take back your power.
Feb 12-13: Search for the positive meaning in each situation and keep an optimistic outlook. Look at the "Big Picture". Get outside in nature. Do something fun and playful. Laughter is healing.
Feb 14: Recognize the pattern and structures in your life that provide you with security and a solid base. Be grateful for the work and effort that you and others have done to make your life stable and reliable.
Week of February 15 to 21
Feb 15: This will be a good day to focus on duties, responsibilities and re-organization. If there is something that needs to be transformed in your life, it is likely to come to your attention today.
Feb 16: Get up early to take advantage of the pleasant, creative, romantic and friendly energies that are in affect today. Spend time with pleasant companions. This would be a good day to invite someone you like out to lunch.
Feb 17: The energies today are innovative, imaginative and exciting. Think about what you want for yourself in the future. Think big.
Endings and Beginnings…….
Feb 18: New Moon in Aquarius at 4:46 pm, MST. This New Moon is at the 29th degree of Aquarius (29° is the last degree in each sign) suggesting something is ending and something else is beginning.
The 29th degree is a very important degree in astrology. Besides signifying the end of something, it is a time of finalizing our accomplishments before we move on to a new area. We could compare it to taking our finals and demonstrating our mastery of what we have learned in order to graduate. There can be a sense of urgency to complete something before we move on to the next phase.
This particular new moon is even more interesting because 29° Aquarius is also the current midpoint of transiting Uranus and Pluto. The Feb 18 New Moon will conjunct the Uranus/Pluto midpoint. That indicates a strong urge to complete something pertaining to the radical restructuring energies will be stimulated both in the outside world and in our personal lives.
Even the Uranus/Pluto midpoint in Aquarius will be changing signs. The midpoint of Uranus/Pluto has been in Aquarius during six squares between Uranus and Pluto that occurred in 2012, 2013 and 2014. The Uranus/Pluto midpoint will change from 29 Aquarius to 0 Pisces on March 8, 2015. That means at the 7th and last square of Uranus and Pluto on March 16, 2015, the Uranus /Pluto midpoint will be at 0° Pisces. It is possible that this could reflect something completing in February and something else beginning in March regarding the Radical Restructuring energies.
Here is something else to consider for next month. The New Moon on March 20 will be at 29 degrees of Pisces. Another ending – an even bigger one because it will also be a total Solar Eclipse. Plus, 29 degrees of Pisces is the last degree of the last sign in the zodiac. So it is really the ultimate "ending" phase.
Exactly what will be ending during February and March remains to be seen. The next question is, "What will be starting?" We shall watch the world with interest.
Some of us will also feel this strongly in our personal lives in February and March. If we have been dragging our feet on making some necessary changes in our lives, we may feel a strong urge to finally get on with it.
If you know your birth chart, locate the houses where 29° of Aquarius and 29° of Pisces are located. These are the areas of your life in which you are likely to be completing something. This is where you will be demonstrating your mastery before moving to the next phase. Also look for any aspects that 29° Aquarius or 29° Pisces make to your natal planets, Ascendant or Midheaven for more information. Be sure to look for 0° too. This is where the new phase will be occurring. The impact of the above will be mild for some of us and very strong for others, depending on how the individual birth chart is affected.
If you wouldn't know your birth chart from a pepperoni pizza, just pay attention to what is occurring in your life in February and March and especially to how you are thinking and feeling. See if you can identify where something is completing and something new is beginning for you personally.
Feb 19: Now we can finalize some plans and ideas we have been working on since January. By evening we are likely to be feeling more assertive and confident and willing to take more chances than usual.
Feb 20-21: This is a lively two day period and favors creativity, romance, energy and fun. Be prepared for the possibility of unexpected events on the afternoon of Feb 21 which could be startling. People are likely to be feeling outgoing, friendly and enthusiastic that evening. Romances can start quickly now and will be fiery and passionate.
Week of February 22-28
Feb 22-25: Reality is likely to rudely insert itself into our lives without an invitation during this period. We may need to face some facts that could leave us feeling uncertain and cause our imagination to go overboard on worse case scenarios. Instead of succumbing to negative thinking, we can use this opportunity to clear out the cobwebs and be willing to deal with whatever is in front of us. Fortunately, there will also be some positive influences during this time that can help us overcome worries and imagined problems by providing us with the imagination, courage and optimism to come up with practical solutions.
Feb 26: This will be a good day to tie up loose ends and attend to routine tasks rather than beginning something brand new. Catch up on correspondence and reading.
Feb 27-28: We are likely to be feeling more emotional, sensitive and nurturing than usual. We may want to feel safe and sound, stay home, have our favorite foods and curl up in a comfy chair with a soft blankie. The term "snug as a bug in a rug" comes to mind.
Much Love to All You Beautiful Spirits,
Judy Joyce
Life is simple.
Everything happens for you, not to you.
Everything happens at exactly the right moment,
neither too soon or too late.
You don't have to like it…
it's just easier if you do.
Byron Katie
Pertinent Astrological Aspects
Times shown are Mountain Standard Time. Degrees have been rounded off.
Feb 1: Venus conjunct Neptune, 10:36 am, 6° Pisces.
Feb 2: Sun sextile Uranus, 5:29 am, 13° Aquarius/Aries.
Feb 3: FULL MOON, 4:09 pm, 15° Leo. Moon conjunct Jupiter, 10:31 pm, 18° Leo. In orb: Moon trine Uranus, Sun sextile Uranus, Mercury sextile Saturn.
Feb 4: Sun semisquare Mars/Uranus midpoint, 7:26 pm.
Feb 5: Mercury Rx sextile Saturn, 4:40 am, 4° Aquarius/Sagittarius. Sun 16° Aquarius conjunct Mars/Pluto midpoint.
Feb 6: Sun opposite Jupiter, 11:20 am, 18° Aquarius/Leo.
Feb 7: Venus sextile Pluto, 10:51 pm, 14° Pisces/Capricorn. Jupiter opposite Mars/Pluto midpoint, 18° Leo/Aquarius.
Feb 8: Moon in Libra opposite Uranus and square Pluto, 2 to 6 pm. Moon sextile Jupiter, 10:45 pm, 17° Libra/Leo. Jupiter sesquiquadrate Mars/Uranus midpoint.
Feb 9: Moon trine Sun, 4:58 am, 20° Libra/Aquarius.
Feb 10: Moon trine Neptune, 1:15 pm, 7° Scorpio/Pisces.
Feb 11: Mercury Stationary Direct, 7:57 am, 1° Aquarius. Moon in Scorpio. Mars semisquare Saturn/Uranus midpoint.
Feb 12: Moon in Sagittarius. Mars square Saturn/Pluto midpoint, 24°Pisces/Sagittarius. Uranus square Sun/Saturn midpoint, 14° Aries/Capricorn.
Feb 13: Moon in Sagittarius trine Uranus and trine Jupiter, 10 am-5pm, 14-17° Sag/Aries/Leo. Mars conjunct Uranus/Neptune midpoint, 25° Sag/Pisces. Pluto conjunct Sun/Saturn midpoint, 15° Capricorn.
Feb 14: Moon enters Capricorn, 3:24 pm. Mars semisquare Neptune/Pluto.
Feb 15: Moon square Uranus and conjunct Pluto, 1 to 5 pm, 14-15° Cap/Aries/Cap.
Feb 16: Moon sextile Venus and Mars, 8 am to 2 pm, 25-27° Capricorn/Pisces.
Feb 17: Moon in Aquarius sextile Uranus and opposite Jupiter, 2 to 8 pm, 14-16° Aquarius/Aries/Leo.
Feb 18: NEW MOON, 29° Aquarius, 4:47 pm. Sun and Moon conjunct Uranus/Pluto midpoint, 29° Aquarius. Sun into Pisces, 4:50 pm.
Feb 19: Mercury sextile Saturn, 6:06 am, 4° Aquarius/Sagittarius. Venus and Mars conjunct March 20, 2015 Eclipse point at 29° Pisces. Mars into Aries, 5:12 pm.
Feb 20: Venus into Aries, 1:06 pm. Moon conjunct Venus and Mars, 3 to 6 pm, 1° Aries.
Feb 21: Moon conjunct Uranus and square Pluto, 2 to 5 pm, 14-15° Aries/Aries/Capricorn. Moon trine Jupiter, 5:36 pm, 16° Aries/Leo. Venus conjunct Mars, 10:13 pm, 2° Aries.
Feb 23: Sun square Saturn, 5:51 am, 5° Pisces/Sagittarius.
Feb 24: Venus trine Saturn, 7:58 am, 5° Aries/Sagittarius. Jupiter trine Uranus 1° orb begins, 14-15° Leo/Aries.
Feb 25: Moon square Sun and square Neptune, 9 am to noon, 7° Gemini/Pisces/Pisces. Mars trine Saturn, 8:09 pm, 5° Aries/Sagittarius. Sun conjunct Neptune, 9:55 pm, 7° Pisces.
Feb 26: Moon void of course in Gemini.
Feb 27: Moon in Cancer square Mars in Aries, trine Neptune in Pisces, square Venus in Aries, trine Sun in Pisces, 4 pm – midnight.
Feb 28: Moon in Cancer square Uranus and opposite Pluto, 8 to 11 am, Cancer/Aries/ Capricorn.
Notes:
(1) For more information see: Radical Restructuring article and 2008-2015 – Major Astrological Influences
(2) Personal Forecast Reports are available to order. See a sample report: One Year Detailed Forecast Report
(3) Times referred to below are Mountain Standard Time. The pertinent astrological aspects for January 2015 are at the end of this Forecast.
World Forecast January 2015
The transformational and volatile radical restructuring energies of transiting Uranus and Pluto will continue to be extremely powerful in January, February and March as they build to their seventh and final square on March 16, 2015. In January, the strongest period of unstable energy is likely to be January 1 to 11.
Because these energies are affecting mass consciousness, there has been, and will continue to be, a general inclination to get over excited, to overreact and to speak or act rashly. There may be times when we unconsciously tune in to the unstable and volatile energies around us. Even if we are usually mild mannered and reasonable, we may experience periods when we feel uncharacteristically tense and stressed over a situation that normally would not bring on that reaction. It may be difficult to sleep at times or we may experience a general feeling of over excitement or anxiety without knowing why.
If that occurs, there are things we can do:
*   First, calm down. Easier said than done, but it can be achieved. Do whatever works to restore calmness and be in the present moment. Breath deeply, take a walk, listen to music, meditate, pray, dance, sing, laugh. Look around. You are okay. It's going to be alright.
*  Second, after we are calm and present, we can take a few moments to send out calming and loving energy to those around us and then out into the world in general. Who wouldn't like to feel a little love coming their way?
*  Third, affirm your ability to handle any challenges that may arise and work together with others to solve problems that appear in your life.
We are beginning a very exciting and interesting year. It will be important and beneficial to be calm and present.
World: January 1 to 11, 2015
The radical restructuring energies of sudden change and transformation will be very active and challenging during this eleven day period. Situations in the outer world are very likely to reflect this. As the month begins, the approaching Full Moon in Cancer will start to be felt on January 2 and will reach a peak on the evening of January 4 when the Full Moon is exact. Brewing situations can come to a boiling point. The volatile energies released at that time will continue to be visible in the world through January 11. This will make people and situations that are unstable or fanatical even more volatile.
There is some good news, very possibly brought about because of the challenges we face. On January 3-5 countries or groups may start to develop new and innovative, yet practical, ideas and alliances that could prove to be helpful in the future. Pay attention to information and ideas that turn up in the news at this time. Mercury, the planet of communication, and Venus, the planet of harmony and cooperation, will both be in Aquarius, the sign of brotherhood and humanitarian concerns. Both these planets will be making favorable interactions with Saturn (the old and traditional) and Uranus (the new and unconventional). There could be progress made in finding ways to integrate the "old" with the "new". Mercury will turn retrograde in Aquarius on January 21, indicating some revisions will probably be needed. It is likely to take until the beginning of March for these new ideas and associations to be fully developed and implemented.
General Forecast January 2015
January 1-11:
January 1: It will be important to have realistic expectations today. We could be feeling so enthusiastic that we over estimate what we can actually accomplish and end up feeling overwhelmed by the end of the day.
January 2-11: Emotions will run high as the Full Moon in Cancer nears on January 4. A crisis or climactic situation could occur for some. Change and transformation in our personal lives will be stimulated. Many people could take the next step in their own individual transformation.
* This transformative energy will be particularly strong for those with the following birthdays:
January 1 to 7; February 16 to 18; March 31 to April 6; July 2 to 8; October 3 to 9.(Note: USA's birthday is July 4.)
(This will also affect those who have planets or angles in their birth chart at 10-16° of Aries, Cancer, Libra or Capricorn; or 27-29° Aquarius, Taurus, Leo or Scorpio.)
January 3-5: This will be a good time to think about and discuss practical and innovative ways to make our lives better. Be open to new and different ideas and affiliations. We also need to be patient; it is likely to take about two months to complete the desired changes.
January 6-7: Lots of talking and a sharing of ideas may be bounced around with others on January 6. This could lead to positive new insights on January 7.
January 8-11: The radical restructuring energies may be stirred up by those with over aggressive attitudes or fanatical beliefs during this period. We, or others around us, could push ideas, beliefs and opinions too hard, which could result in a stalemate or hard feelings. People may be feeling critical and pessimistic the evening of January 8. Wait for a more receptive time to express your ideas. On January 9-10 our attention is likely to be drawn to practical solutions and realistic thinking. This is also a productive time to clean, organize and take care of our health. On January 11 we may find ourselves pondering the meaning of recent information or events.
January 12-17
January 12-14: A shift in tactics can occur. Don't try to make something happen out in the world during this time. We may decide (or find it necessary) to take a different approach in order to accomplish our goals. On the positive side, we could have some ideas and insights that are eye-opening and exciting. This could start us thinking about trying something new and different. Energy levels may be low on January 14 and there could be a tendency to feel blocked, discouraged or tired. Don't worry, this will pass.
January 15: Insights and practical ideas in the afternoon can cheer us up.
January 16: We may be over idealistic or unmotivated in the morning, but intuition, insights and high energy will surge that evening.
January 17: The morning should be positive and enlivening. This afternoon and evening will be a good time to kick back, relax and enjoy.
January 18-24
Mercury is slowing down and will turn retrograde on January 21. Double check communications and drive extra carefully over the next four weeks.  What is Mercury Retrograde?
January 18: A good day to be creative. The most satisfaction will come from manifesting a physical creation that is practical and useful. Something you can see, hear, touch, smell or taste.
January 19: A day when inspirational, creative and compassionate feelings are strong, but it may be challenging to use them wisely and effectively. We could be unrealistic about what we can actually accomplish or feel a strong desire to act in accordance with our spiritual beliefs, and at the same time, feel too tired to do much of anything. It will be better to wait rather than rushing in to "save" someone. Write down your insights and rest.
January 20: The New Moon in Aquarius occurs at 6:15 am, MST. This will be an excellent day to focus on becoming more optimistic, innovative and open to change. With a willing attitude, we can release the old and begin to perceive our life in a new way.
January 21 to February 11: Mercury will be Retrograde in Aquarius. Time to stop and take stock of where we are and to refine the ideas and projects we have already started rather than beginning new projects. During the retrograde period we can go back over our plans and make any necessary adjustments or preparations.
January 22: Blend inspirational ideas with practical know-how for good results today.
January 23: Rest or attend to routine maintenance.
January 24: A positive and high energy day. Do something active and fun.
January 25-31
January 25:  The energies of January 24 will carry forward into today. Be inventive, play, enjoy.
January 26: Focus on practical and security matters. There could be a tendency for people to be stubborn this evening. Don't try to force an issue. It will only be met with more resistance.
January 27: Mercury Retrograde is likely to be in evidence today and tomorrow. Pay extra attention while communicating, driving and traveling. Positively, it is a time when we can get new insights on projects or ideas that began around January 13-14. We can now make some needed improvements and revisions.
January 28: A good day to attend to duties and routine matters. Avoid discussing philosophical or spiritual subjects this evening as people may be oversensitive and more negative than usual.
January 29: If you want to communicate your ideas today, have your discussion by early afternoon. People are likely to have a more skeptical outlook as the day goes on.
January 30: The most successful actions will be compassionate, helpful and practical.
January 31: A good day to enjoy and nurture (and be nurtured by) your family, loved ones, home and domestic life.
Love and Joy to You in These Transformational Times!
Judy Joyce
I must be willing to give up
what I am
in order to become
what I will be.
Albert Einstein
Pertinent Astrological Aspects
Times shown are Mountain Standard Time. Degrees have been rounded off.
Jan 1: Mars opposite Jupiter, 12:49 pm, 22° Aquarius/Leo
Jan 3. Sun square Uranus, 1:40 am, 13° Capricorn/Aries. Venus into Aquarius, 7:48 am. Sun conjunct Pluto, 4:32 pm, 13° Capricorn.
Jan 4: Venus sextile Saturn, 7:15 am, 1° Aquarius/Sagittarius. Mercury into Aquarius, 6:08 pm, Moon square Uranus, 6:18 pm, 13° Cancer/Aries. Moon opposite Pluto, 7:34 pm, 13° Cancer/Capricorn. FULL MOON, 15° Cancer, 9:53 pm.
Jan 5: Mercury sextile Saturn, 3:21 pm, 1° Aquarius/Sagittarius.
Jan 6: Moon opposite Mercury, 8:53 am, 3° Leo/Aquarius. Moon opposite Venus, 11:52 am, 4° Leo/Aquarius.
Jan 7: Moon trine Uranus, 5:10 am, 13° Leo/Aries. Moon conjunct Jupiter, 10:07 pm, 21° Leo.
Jan 8: Mercury activates Mars/Uranus midpoint and Mars/Pluto midpoint. Moon opposite Mars, 10:04 am, 27° Aquarius. Moon square Saturn, 7:19 pm, 2° Virgo/Sagittarius.
Jan 9: Mars conjunct Uranus/Pluto midpoint, 5:10 pm, 28° Aquarius. Moon trine Pluto, 7:20 pm, 13° Virgo/Capricorn. Mercury activates Saturn/Uranus midpoint and Saturn/Pluto midpoint.
Jan 10: Moon trine Sun, 8:45 am, 20° Virgo/Capricorn.
Jan 11: Moon sextile Saturn, 8:46 am, 2° Libra/Sagittarius. Mercury activates Uranus/Neptune midpoint and Neptune/Pluto midpoint.
Jan 12: Mars into Pisces, 3:21 am.
Jan 13: Venus sextile Uranus, 1:12pm, 13° Aquarius/Aries.
Jan 14: Mercury sextile Uranus, 3:25 am, 13° Aquarius/Aries. Moon square Mercury, 6:30 pm, 13° Scorpio/Aquarius. Mars square Saturn, 11:11 pm, Pisces/Sagittarius.
Jan 15: Moon sextile Sun, 4:52 pm, 26° Scorpio/Capricorn.
Jan 16: Moon conjunct Saturn, square Mars and square Neptune, 4 am – noon, 2-6° Sagittarius/Pisces. Moon trine Uranus, 11:50 pm, 13° Sagittarius/Aries.
Jan 17: Moon sextile Venus, 7:53 am, 18° Sagittarius/Aquarius. Moon trine Jupiter, 12:25 pm, 20° Sagittarius/Leo.
Jan 18: Moon sextile Mars and Neptune, noon- 4 pm, 5-6° Capricorn/Pisces.
Jan 19: Venus opposite Jupiter, 6:44 am, 20° Aquarius/Leo. Mars conjunct Neptune, 5:09 pm, 6° Pisces.
Jan 20: Sun into Aquarius, 2:44 am. NEW MOON, 0° Aquarius, 6:24 am.
Jan 21: Mercury Retrograde, 8:54 am, 17° Aquarius.
Jan 22: Moon conjunct Neptune and Mars, 2 pm- 8 pm, 6-8° Pisces. Sun sextile Saturn, 10:24 pm, 3° Aquarius/Sagittarius.
Jan 23; Moon in Pisces void of course all day.
Jan 24: Moon trine Saturn and sextile Sun, 10 am – 3 pm, 3-4° Aries/Aquarius/Sagittarius.
Jan 25: Moon sextile Mercury Rx and trine Jupiter, 7 am – 3 pm, 15-19° Aries/Aquarius/Leo.
Jan 26: Moon in Taurus. Moon square Sun, 9:48 pm, 7° Taurus/Aquarius.
Jan 27: Venus into Pisces, 8 am. Moon square Mercury Rx, 9:55 am, Taurus/Aquarius. Mercury Rx sextile Uranus, 10:03 pm, 13° Aquarius/Aries. Mercury Rx conjunct Mars/Pluto midpoint.
Jan 28: Mercury activates Mars/Uranus midpoint. Moon void of course in Cancer until 3:36 pm. Moon square Venus and opposite Saturn, 5-10 pm, 1-3° Gemini/Pisces/Sagittarius.
Jan 29: Moon trine Sun, trine Mercury and Sextile Uranus, 8 am – 4 pm, 9-13° Gemini/Aquarius/Aries. Moon square Mars, 4 – 6 pm, 14° Gemini/Pisces.
Jan 30: Venus square Saturn, 1:23 am, 3° Pisces/Sagittarius. Sun conjunct Mercury Rx, 6:45 am, 10° Aquarius. Mars sextile Pluto, 6:36 am, 14° Pisces/Capricorn.
Jan 31: Moon trine Venus and trine Neptune, 8 am – 1 pm, Cancer/Pisces.
Get a Personal Forecast Report based on your individual birth chart