Kindred Spirits Gathering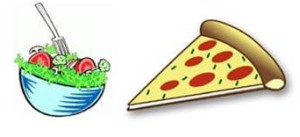 FRIDAY, MARCH

24, 2017
7 to 9 pm
Pizza, Pasta, Astrology and Conversation
Bring Your Friends – Everyone is Welcome!
I will speak briefly about the current astrological energies.
We will have lots to talk about!
Smoky Mountain Pizzeria Grill 415 E. Parkcenter Blvd. Boise, Idaho
$20 per person  (includes buffet, see below)
Buffet Dinner in a private room
Buffet includes:
House salad or Caesar salad
Pastas provided: Teriyaki Chicken Fettuccine; Lasagna; Cheese Tortellini with choice of Alfredo or marinara sauce
Pizzas provided : Pepperoni; The Ultimate (pepperoni, Canadian bacon, mushrooms, onions, bell peppers, olives and Italian sausage); Garlic Chicken ( chicken, mushrooms, roma tomatoes, red onions and garlic); Valley Veg ( mushrooms, onions, bell peppers, olives
and tomatoes.
A Gluten Free pizza or pasta dish is available for those who need this option. Please let me know if that is what you will be having.
Soft drinks, iced tea, tea or coffee will be provided. Beer, wine and bar drinks will be available for individual purchase.
Please RSVP as soon as possible if attending.
You can pay ahead by check or credit card.
To pay by check, send to: Judy Joyce , PO Box 190718, Boise, ID 83719
To pay by credit card CLICK HERE
If necessary, you can pay by cash or check that night, but email me so I know you are coming.
If you have any questions feel free to Contact Me
RSVP NOW
Hope to see you there!
Judy